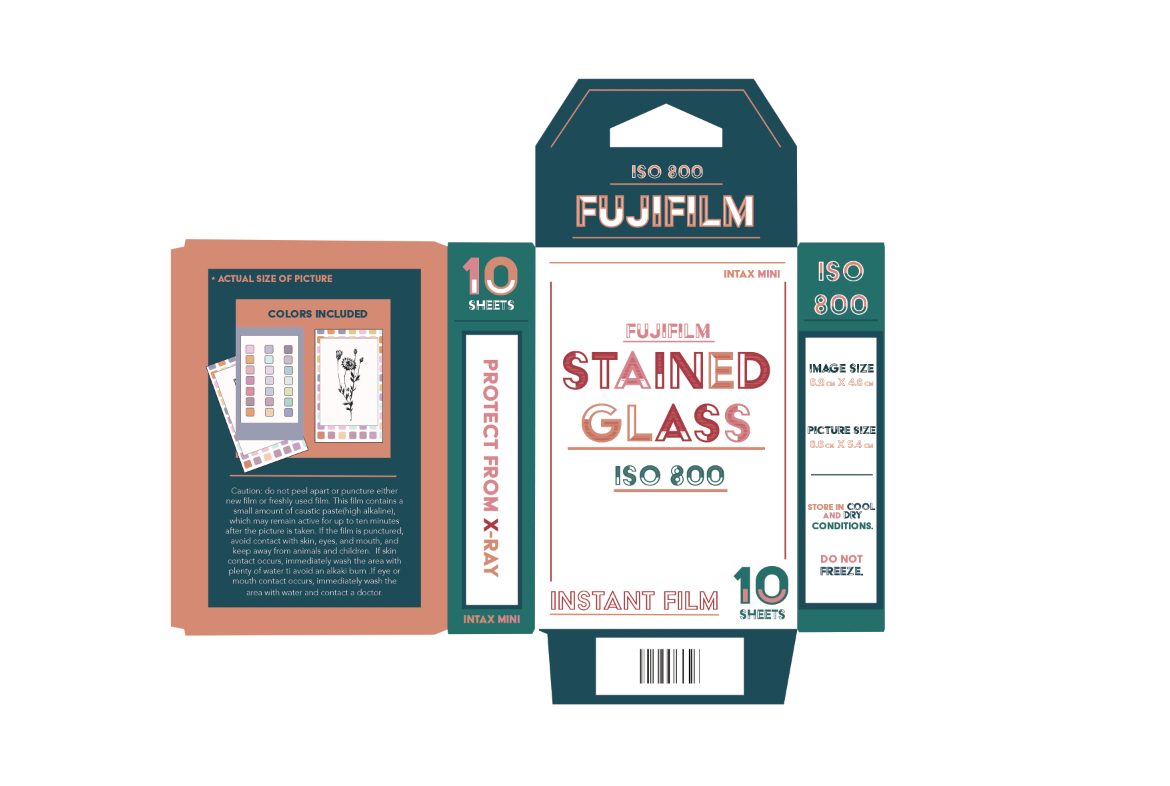 This project was to pick a packaged product of our choice and then redesign it for a new audience, or to just revamp the old design. I choose to redesign instant film refills from the company FujiFilm. 
I worked in Indesign to create the dyeline, then used typefaces and colors to create a fresher look for the packaging. I changed the audience from younger children to targeting college students. I also changed the logos of the companies on the box to create a more cohesive look. 
We used Adobe Photoshop and Dimensions to create mockups of what the final package would look like in 3-D. 
After creating the design for the packaging, we were tasked with creating an advertisement for our product. I chose to do a full spread advertisement in a magazine. I worked with continuing the idea of my target market being college students and so I replicated a students desk and cork board to simulate a college dorm. I worked in Indesign to create the layout and then added a posterizing effect in Photoshop to create a more artistic piece that would further entice the audience of the ad.